Affordable, Accurate & Timely Diagnostic Services in California.
Welcome to Huntington Beach Imaging Center
Diagnostic services are a vital link in your healthcare that connects internal health issues to diagnosis and treatment. At Huntington Beach Diagnostic Imaging and Breast Center, we are keenly aware that timely and accurate diagnostics are central to preventive healthcare as well as treating emergent health issues.
We offer the highest quality of diagnostic services in an ambiance of optimized comfort delivered by a team of experienced specialists.
Convenience, efficiency and expertise to maximize your health.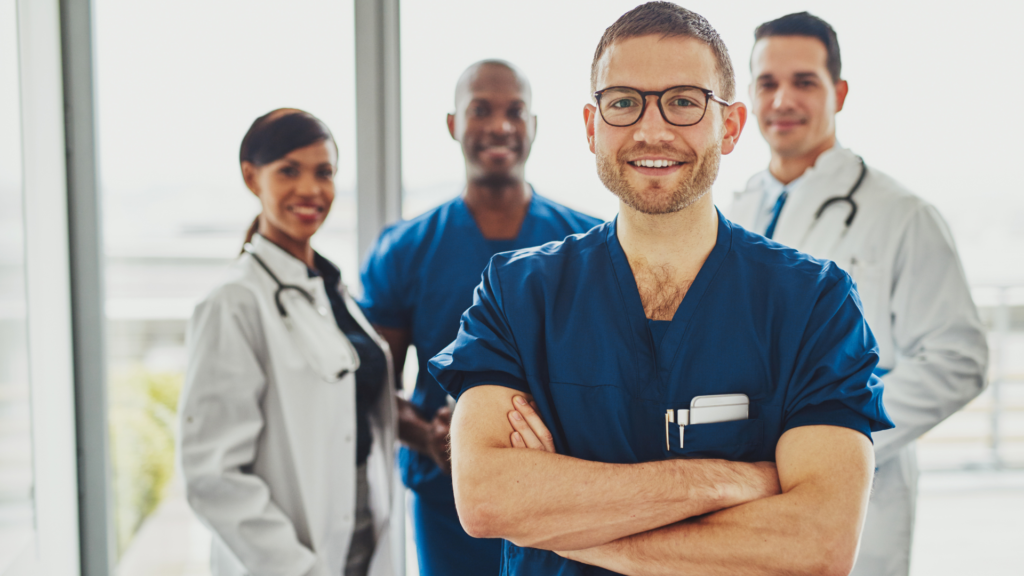 We understand that your time is important so we make our best effort to allow generous appointment windows in order to stay on time for all of our patients.
With flexible scheduling and adequate time for each patient, we eliminate the stress of scheduling. We understand the many barriers that can prevent you from booking your appointment. You and your loved ones do not have to worry about receiving adequate attention during your visit. We give a generous margin of time to all our patients to ensure you'll receive the adequate and proper care and attention you deserve. It is our mission to be the very best imaging center Huntington Beach can provide with our care and attention to customer service.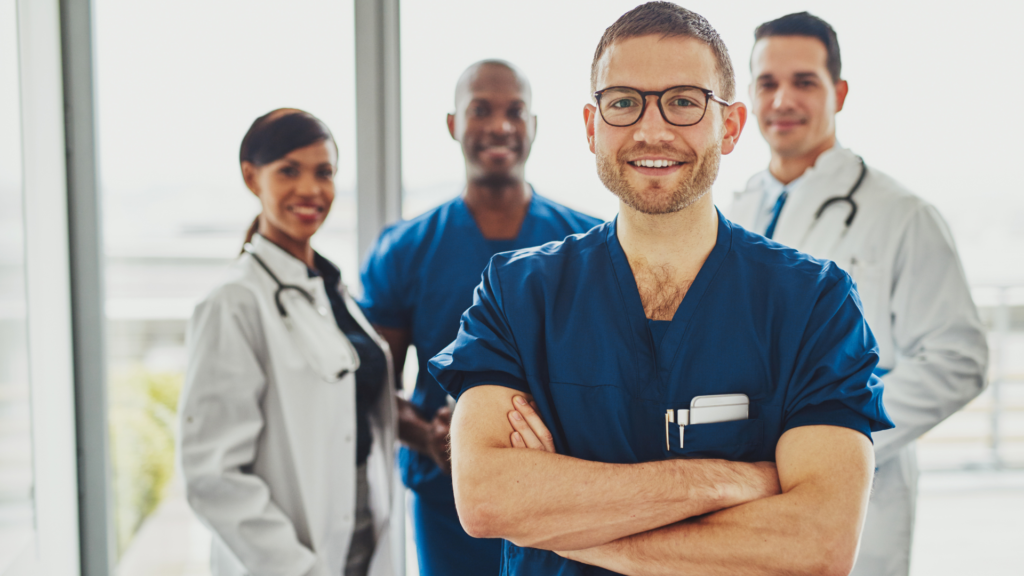 Leading Diagnostic Services in Southern California
Our focus on customer service excellence and a stellar record of being on time, and with flexible schedules have made us the preferred provider of diagnostic services in California. Our referring physicians prefer us for the quick turnaround time and the accuracy of our diagnostic reports.
Our focus is providing the most attractive cash price discount for those who do not have medical insurance.
We provide reliable, high-quality medical imaging services at the lowest possible prices while also accepting most forms of medical insurance. These are the reasons why we have been recognized as the most affordable medical diagnostics center in Orange County.
Our well-equipped diagnostic center is headed by the renowned diagnostic radiologist, Dr. Naser Rahbar, MD. Dr. Rahbar completed his Residency at the University of Texas Health Science Center in Houston and has been board certified by the American Board of Diagnostic Radiology.
Our advanced diagnostic services are delivered by highly experienced diagnostic professionals who address the unique needs of each patient.
Decades of experience and expertise in wide-ranging diagnostic services have made us the top diagnostic services provider in Orange County.
If your insurance plan falls outside of our network of providers, or if you do not currently carry insurance, our center offers competitive cash pricing. We feel it is very important to keep you informed about any out-of-pocket expenses. Our front office personnel are standing by to assist you with any questions so you can make the most informed decisions about your medical care options with cost in mind.
Quality Service, Quality Care
Patient satisfaction is what we strive for.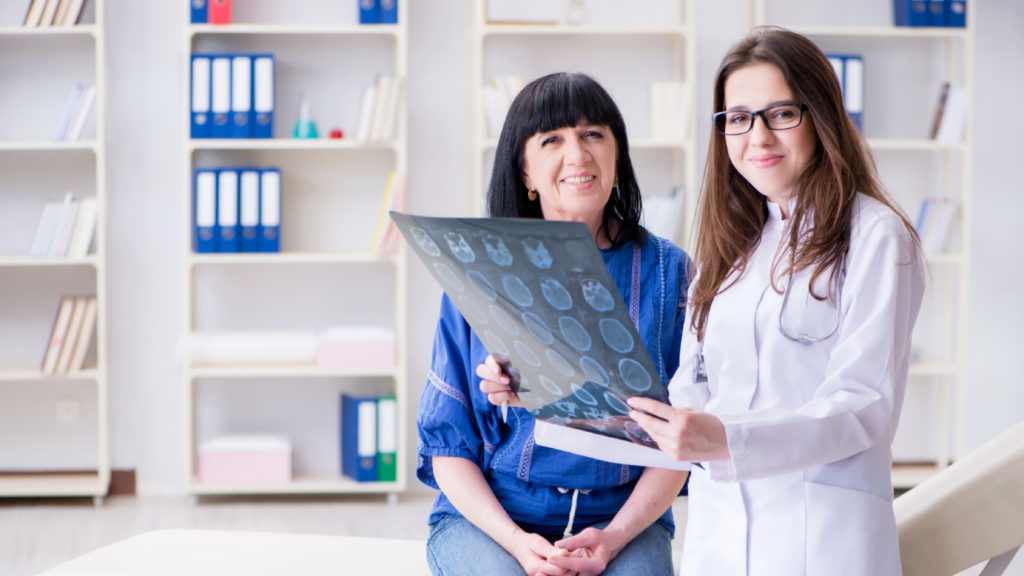 Our customer-centric approach guides everything we do at Huntington Beach Diagnostic Imaging and Breast Center. We are keenly aware that many patients are anxious, stressed, and fearful of diagnostic procedures. This is why we have taken the utmost care to offer you a seamless, stress-free, and enriched experience right from parking to quick delivery of reports. Our facility is not only one of the most accessible diagnostic centers in California but has convenient and free parking to minimize your stress. Not only do we provide the very best in Huntington Beach radiology, we offer a relaxing ambiance and a team of friendly technicians to optimize your comfort level, making you feel right at home.
An Extensive Range of Diagnostic Services
Decades of experience and expertise in wide-ranging diagnostics have ensured that our tests are easy, painless, and fast. For most of the diagnostic tests, there is no need for elaborate preparations. Our expert medical imaging specialists guide you on any precautions or preparations required in specific tests and health conditions.
Bone mineral density tests are valuable tools to detect bone strength and conditions such as osteoporosis that increase your risk of fractures and falls. Walk into our relaxing diagnostic facility for a painless, easy, and fast bone density test with DXA (dual X-ray absorptiometry). Our timely reports enable your physician to initiate preventive healthcare measures.
Our state-of-the-art Huntington facilities feature advanced MRI (Magnetic Resonance Imaging) services. Our MRI produces high-resolution images of the area under investigation including legs, spine, arms, brain, or other internal organs.
From investigating orthopedic conditions, implanting devices, or evaluating conditions of the digestive system, fluoroscopy has many applications. It involves administering a contrast material and taking a series of X-ray images to enable doctors to clearly visualize the internal structures. Our dedicated team at Huntington Beach Diagnostic Imaging and Breast Center ensures you have a smooth and comfortable experience from start to finish.
With a highly-trained anesthesiologist on-site, we can administer light sedation to those patients in need.
Our breast center services.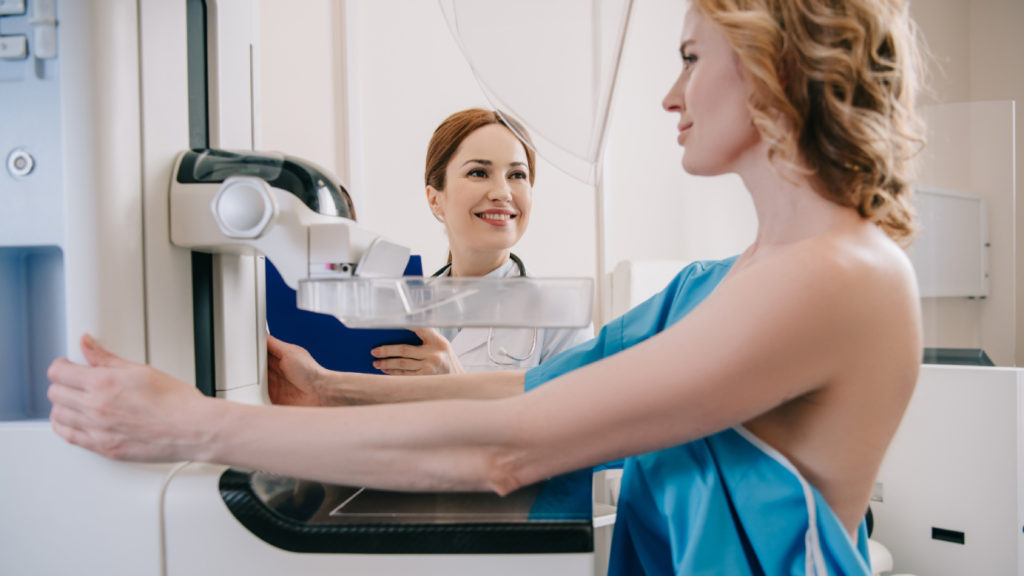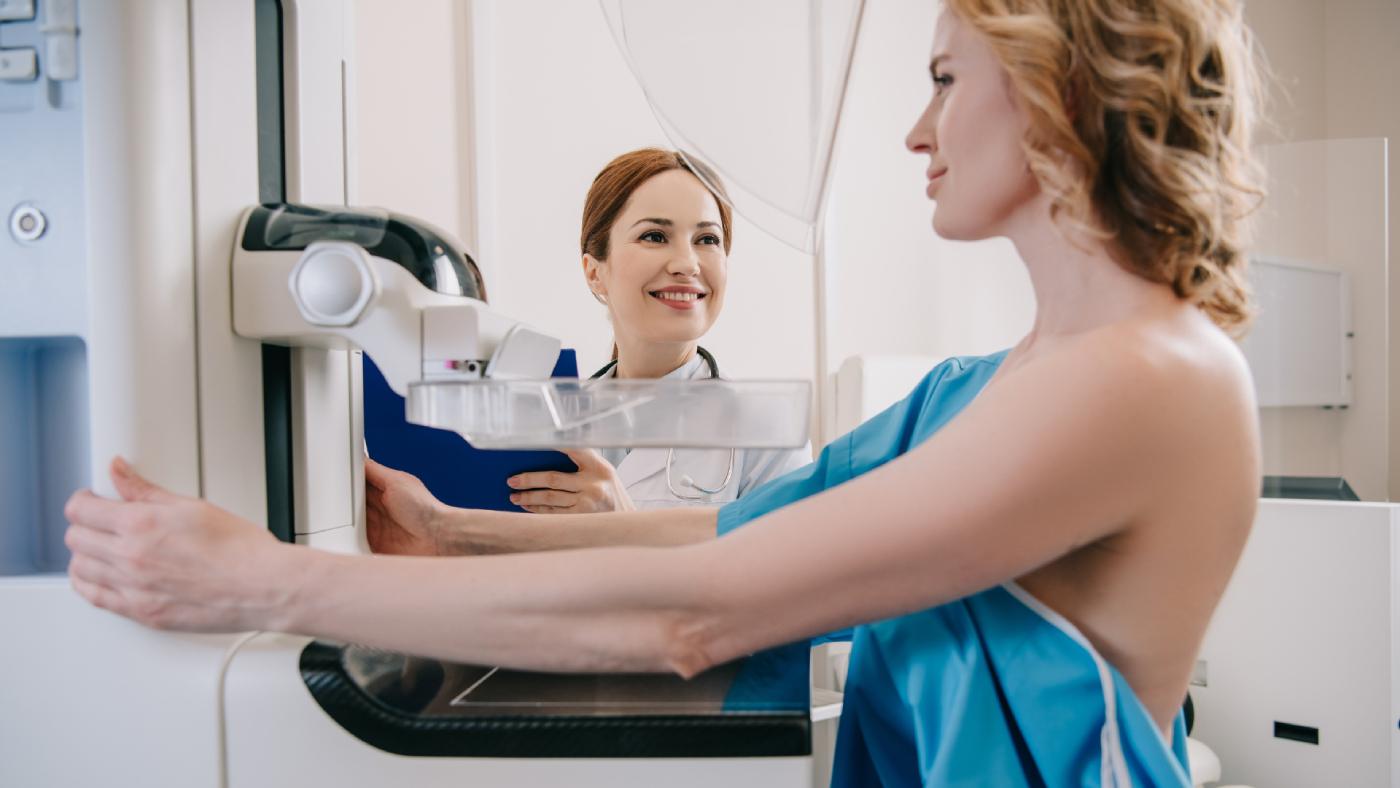 Digital mammography is now the gold standard as far as early detection of breast cancer is concerned.
We are All About Patient Satisfaction
HB Diagnostics is a 'Well Oiled Machine'! EVERYONE from the front office to Xray, Mammograms, CT scans & UltraSounds is professional, kind, efficient, empathetic, sympathetic… & make what you'd think were stressful appointments into an EASY/NON-STRESSFUL experience… I hope that during all I'm going through, I never am sent anywhere else, THANKS to ALL staff there, YOU are AMAZING!!
Thank you to the Staff from HB Imaging. From the front office to the back office and the doctor who performed the painful procedure. Biopsy under my right jaw. Everyone was friendly, courteous, and professional. I really appreciate the fact that you took me in, in less than a week's notice. Keep up the great work. Your team is outstanding. More power to you all!
Nobody really likes having to get an MRI but if it has to be done this is the place. I have had 12 MRI's do to a major accident. From the smiles upfront to the technicians in the back everybody has a laugh and good time at their job. They are usually on time and go beyond the norm to make you feel comfortable. P.S the girls are like charlie's Angels and my name is Charlie.
I have had 6 or 7 MRI's and a number of x-rays at this facility. The people who work at this office are professional while also being kind and understanding. I have always been greeted on the phone or in person with respect and friendliness. If you are considering a place to get your MRI or x-ray this is the place to go.
I've been using them for years — mammograms, MRIs, bone density, other x-ray stuff — since at least 2008 — they are always so accommodating, professional, friendly, prompt and accurate. Not a single bad experience with them or their work. Would highly recommend that you go out of your way to use this clinic. not that I've ever had to wait long, but they also have a very comfortable waiting lobby with tons of great mags, newspapers, and television, with nearby water fountains, etc. If you have to have some of this testing done — they are the best in HB.
I have always been very satisfied with the professional and excellent services provided by the caring staff and medical technicians at the Huntington Beach Diagnostic Imaging and Breast Center. Today's visit there validated the reliability of the wonderful office and medical staff who helped schedule and perform the imaging procedure that my medical doctor ordered. Because I am planning to leave to be out of the country in 4 days, the front desk staff were very understanding, patient, and caring in helping me receive the necessary imaging procedures that I needed before going out of the country, so that my doctor could review the results of the imaging before I left. I want to thank Huntington Beach Diagnostic Imaging and Breast Center for all their help.
The office staff are so kind and caring. The guy who did my MRI was also wonderfully caring and attentive. I get really nervous in the MRI machine and he did everything possible to make it comfortable so I was able to get it done without freaking out. Thank you!
I was scared of going to get a mammogram. I am only 31 but I needed to have a diagnostic mammogram and also diagnostic breast ultrasound bilateral. I was so happy with the care I got from this imaging center this review is for Kathy and Joanna thank you so very much for being so very gentle and so very kind. Going in scared but coming out feeling safe and secure is a great feeling to have you ladies both have put me at ease. You both genuinely care for your patients. God bless you.
Our team at Huntington Beach Diagnostic Imaging and Breast Center strives to be the best at diagnostic services as well as customer experiences. We are committed to improvement in all spheres of safety, quality, efficiency, and service. We work hard constantly to make sure we do not waste a single minute of your precious time and also ensure the time you spend at our facility provides a stress-free and positive experience.